Contact Us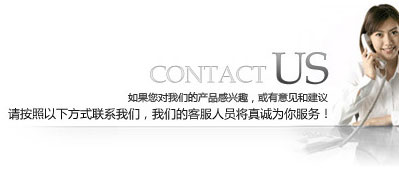 shenzhen chungbaiou technology co., LTD

--------------------------------------------------------------------------------
Address: Floor 8, 5# huafeng first science park, xixiang street, baoan district, shenzhen,
Guangdong province, China 510830
Tel: 0755-83106299
Fax: 0755-83106299
PHONE:18926501651,13715326616 MISS YU
QQ:3467515714 ; QQ:923678748
Email:tangyun188@163.com
2G32口/64口/128口 MODEM POOL
Information
We offers Wavecom GSM Modem, GPRS Modem, Siemens modem, Wavecom Fastrack Modem, Mastro 100 Modem. Our modem will support an extended set of AT Commands to send and receive the SMS.
16 Ports SMS Modem Pool
16 sim cards port
Can send bulk SMS, MMS at same time

High speed to send SMS
Product Characteristics

Just like 16 single-channel equipments work at the same time
Can insert 16 SIM cards(big or small)
Connected through the two data lines can be integrated each with eight serial
Each channel with separate power switch
Each individual module can be demolished
Industrial chassis, elegant shell
The device built-in 16 wireless modules, can be inserted 16 SIM cards, you can also use the 16 cards to send text messages, send speed as 16 times as single channel MODEM. It uses the development of WAVECOM module,220V power supply, can be a long time stability, generous luxury housing.
Main Features
Industrial-grade chips, to ensure stable operation
Switch independence, support for the size of SIM card
Ports support hot-swapping
A separate module can be demolished
Connect the computer's power cord only one and two data lines, very simple
The size of a small, elegant, accounting for a smaller space standard 1U chassis, and are particularly suited for the use of multiple machines at the same time
A, System Advantages
Wireless GSM / GPRS / MODEM pool built on the broad masses of the personal needs of customers on the basis of the enterprises to meet the following requirements:
For the majority of customers the same or different delivery information
Promptly contact employees issued notices of meetings
To avoid consuming a large number of enterprise human, material and information transfer on time
To avoid high communication costs to be incurred in a month
Enterprises and customers (members) between the corporate partners, businesses and staff in the need for more exchanges.
B, The System Features
Send Clusters: Can be sent automatically to a large number of goals the same information
Widely distributed: The geographical distribution of the target information widely scattered to support fast: after message, just a very short time can be transmitted to the target.
Convenience: The information through the portable phone to receive.
Accurate: The message can reach the goal of accurate and timely manner.
Exhaustive: The information sent by the computer system, significantly to avoid the artificial missing information.
Strong visibility :the way the text information to send and receive.
Economy: The reception of free information, send the cost of the SMS service provider in accordance with the rates, no long distance and roaming and other additional costs.
Time-saving and efficient: The same information can be sent at the same time to multiple.